You'll be playing bingo in minutes with the fastest and best bingo card generator in the world.
To get started, choose what type of bingo you want to make: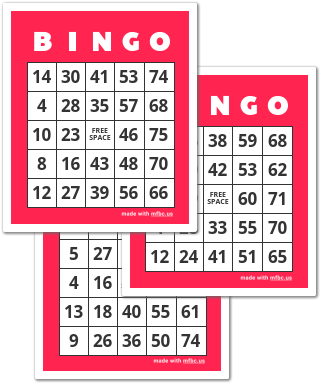 1-75 Number Bingo
The most popular bingo game in the USA and many parts of the world.
The numbers 1-75 are randomized in columns on a 5x5 grid.
1-75 Bingo works brilliantly for small and large groups.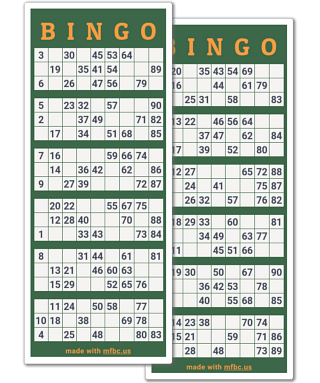 1-90 Number Bingo
Widely played in the UK and Canada. Each bingo card contains six small "tickets".
The numbers 1-90 are randomized in columns, and each number appears once on each bingo card.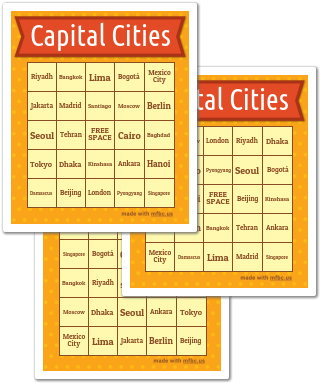 Custom Bingo
Create a custom bingo game with your own choice of words or numbers.
Perfect for parties, school teachers, as an icebreaker activity... The only limit is your imagination.