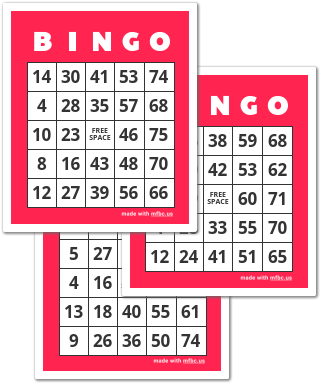 1-75 Number Bingo Cards
Printable and Virtual
Our most popular bingo cards - thosands of people use our 1-75 bingo card generator every week to create bingo cards to play with friends.
Our 1-75 bingo cards can be played as a virtual bingo game - you can easily send out individual cards to all your players.
Each bingo sheet is randomized so no two bingo cards are the same. You can customize the title, style and column letters of your bingo cards.