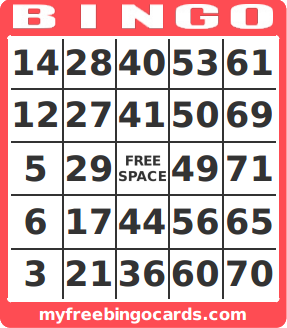 Printable 1-75
Bingo Card Generator
Free American 1-75 number bingo card generator - our most popular bingo cards.
Each bingo sheet is totally randomized so no two bingo cards are the same. These bingo cards are in PDF format so they are easy to print, save and share.
To call the bingo you can use this 1-75 random number generator.
For links to essential supplies for printing bingo cards at home, check out the bingo store.