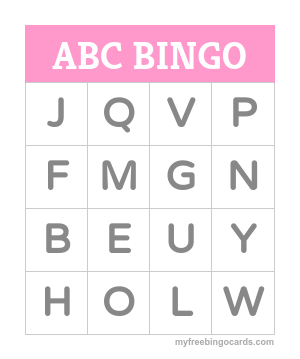 Kids Alphabet
Bingo Card Generator
These bingo cards are great for learning the alphabet with your child or playing with a group of their friends.
We have UPPER CASE and lower case versions of these bingo cards so kids can practise both.
Our alphabet bingo cards are available in pdf format to print, and also as online games to play on your mobile, tablet or computer.
There are lots of ways to use these bingo cards - the only limit is your imagination. To call the bingo you can use this random letter generator.